2018 NEWS, LOGISTICS INNOVATION MEET UP: A PRESTIGIOUS COLLABORATION WHICH SAFIM IS HONOURED TO SPONSOR!
The first of the sponsored events that Safim has in its agenda for this year is organized directly by the Polytechnic of Milan, with the title "Areas of innovation in logistics: comparing experiences".
Many will be the topics dealt with in the conference: from the last mile management, to the management and procurement logics of the sale points; from continuous improvement in supply and sub-supply relationships, to technological innovations in transport and warehouses, with a focus on economic and environmental sustainability.
The event, which will take place on January 30th, 2018 at the CNH Industrial Village in Turin, is organized by the Contract Logistics Observatory "Gino Marchet" and is promoted by the Polytechnic School of Management.
Further details on the web site:
https://www.osservatori.net/it_it/omnicanalita-green-e-partnership-la-logistica-cambia-volto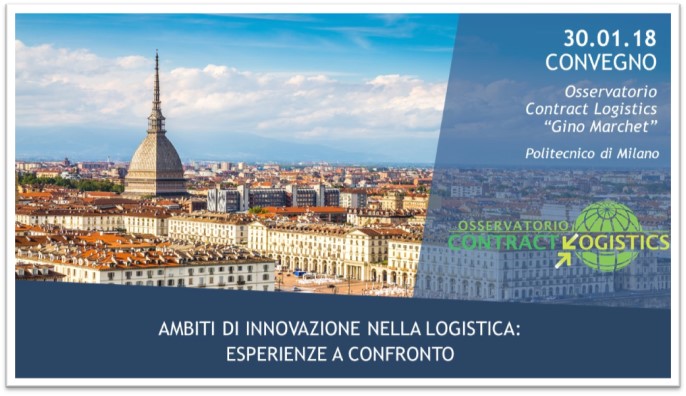 We remind you that participation in the conference is free.